RaceHub
Upcoming Events & Class Membership
One of the ways that KA Sails supports the WASZP Class and Australian Association is the provision of RaceHub which is a platform separate from this website.  This is used to set up and support the running of events globally and collect membership fees. Among other things, your boat / sailor profile is kept on RaceHub which make entering events globally about as simple as it can be.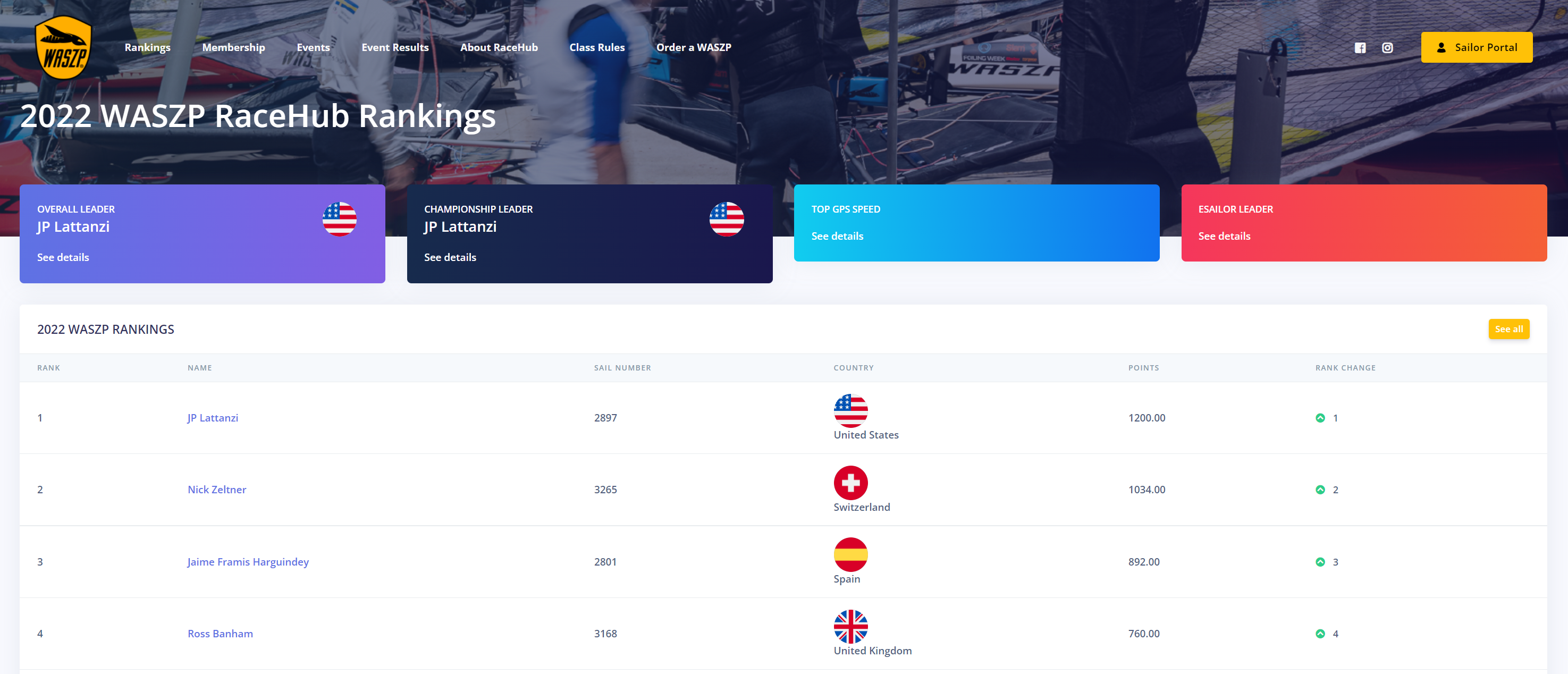 The Australian Association helps set a program of events in locations around Australia. The table below shows the program for season 2022 / 2023. These WSAA organised events are on RaceHub with all other events from around the globe.  To see the Australian ones, filter by country. RaceHub then allows you to get key documents (NoR, SIs), complete entry, see results, etc.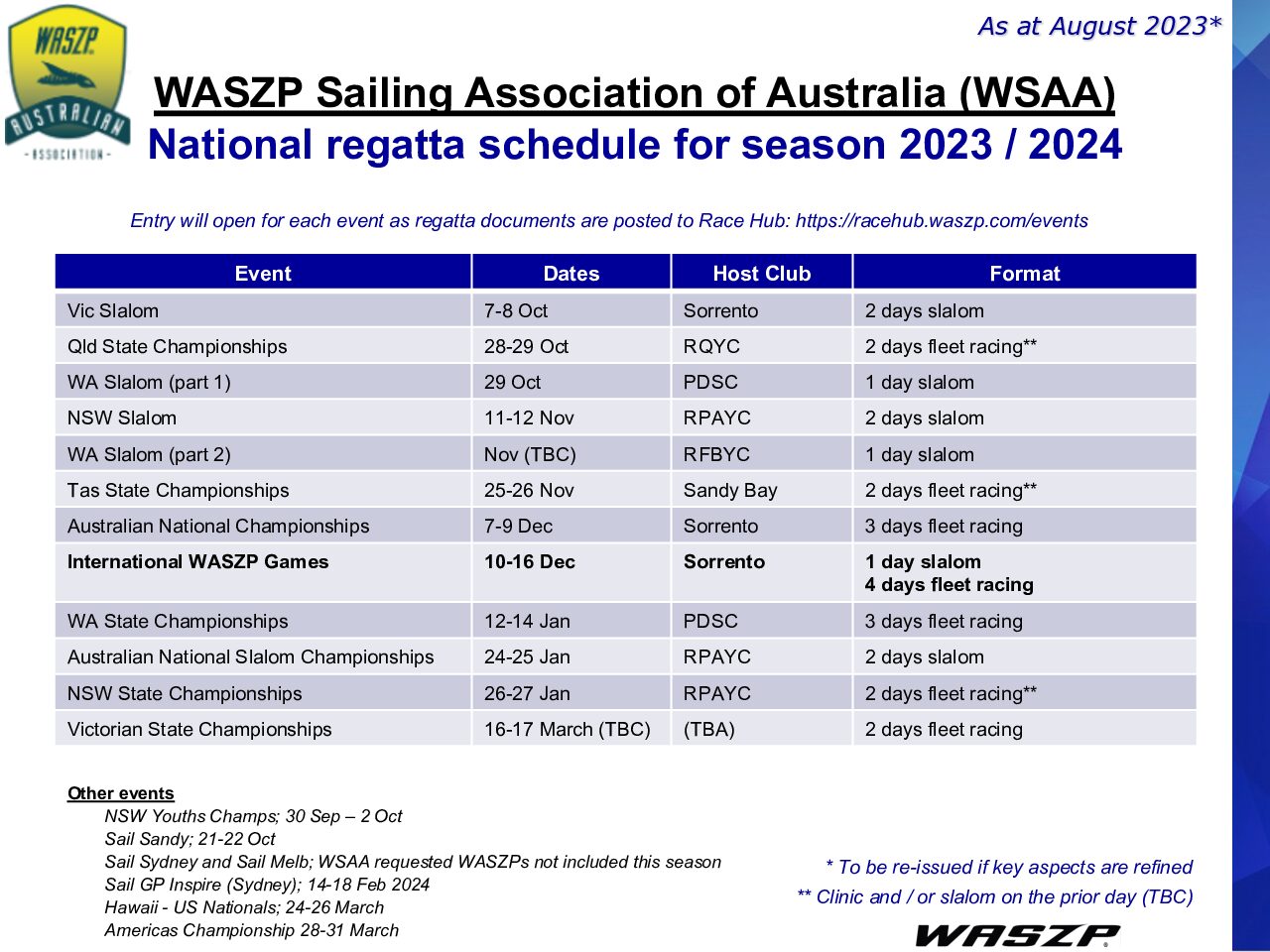 Australian events are for Australian Association members and RaceHub is used to collect Association membership fees. Association funds are used to support Class growth in Australia, run Australian based events (including social aspects), complete necessary admin, registrations, etc. Fees are set at the Association AGM each year.